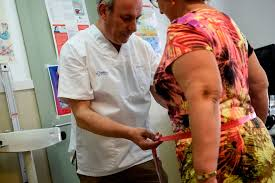 It may surprise most of the general public to know that the American Medical Association is not the representative of physicians. Only 15% of MD/DO's are members. The AMA does not require member dues to survive because it was granted a monopoly by the Federal government on the Current Procedural Terminology (CPT) coding books used by all insurance companies over thirty years ago. Between the sale of these books and other related royalties, the AMS has non-dues income estimated to be over $100 million dollars annually. The AMA failed physicians during the negotiations about the Affordable Care Act (Obamacare), and did not involve itself in the deliberations for this in a quid pro quo for repeal of the Sustained Growth Rate, a payment algorithm that continually cut back payments to physicians, even though the SGR repeal already had bipartisan support and needed to be repealed in any event. This was the last straw for me and I quit the AMA for good in 2010.
Since the Covid pandemic and George Floyd killing, the AMA has gone full woke. It claims that medicine is systemically racist and has embraced critical race theory in the guise of diversity, equity, and inclusion. It has supported gender-affirming transitioning of young children and adolescents with puberty blockers and cross-sex hormones.
Now, the AMA claims that the body mass index (BMI) scale is racist because of its "historical harm" and "use for racial exclusion." What it comes down to is that the BMI charts were developed with data from non-hispanic white patients so, of course, it must be racist.