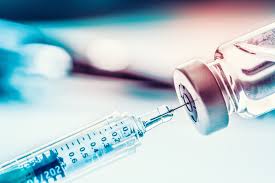 "With Covid-19, we have thrown caution to the winds."
I am no virologist, infectious disease specialist, or even a family physician, just a lowly plastic surgeon. Even so, friends, family, and even my own staff turn to me and ask what they should do about the Covid vaccine. Should they get it? Am I going to be vaccinated? I have reviewed this issue for a while to try to formulate a reasoned, evidence-based approach. Finally, I am ready to provide an answer. Happily, it is a validation of the approach I had already chosen for myself.
To begin, let's review a little about vaccines in general and the Covid vaccine(s) in particular. My source? Dr. Paul Offit https://www.paul-offit.com/about-paul-offit-md, a pediatrician with impeccable credentials in the area of vaccines and co-discoverer of the rotavirus vaccine (more on this in a moment). My information came from a recent interview with Offit on the Peter Attia, MD podcast https://peterattiamd.com/pauloffit/.
The anti-vaccine movement stems from a fraudulent paper published in Lancet in 1998 by Dr. Andrew Wakefield and retracted soon thereafter, when it was proven that Wakefield falsified his data https://briandeer.com/mmr/lancet-paper.htm. The entire story can be accessed in the book, The Doctor Who Fooled the World, by Brian Deer. Suffice it to say that, despite a few residual outliers who simply refuse to accept the facts, it is a medical certainty that autism is not caused by vaccines, specifically in the case of Wakefield's paper, the measle/mumps/rubella vaccine.
Offit worked for 26 years to develop a vaccine against rotavirus, which causes fever and diarrhea in children between 6 and 24 months of age. Before the vaccine, nearly every child in the US was infected by age 5, with 75,000 hospitalizations, mainly for dehydration, and 60 deaths annually. Worldwide, rotavirus killed 500,000 children per year. Offit made the point that a rotavirus vaccine that pre-dated his had a severe side effect that could not have been predicted, even by extensive studies, and was taken off the market within 10 months. This becomes important later, when discussing Covid vaccines.
To understand the unprecedented nature of the available Covid vaccines, you have to understand how vaccines are developed.