The media's new narrative that a lab leak scenario has only recently become more likely, because of the emergence of new information, is false. The information on a lab origin was always readily available and shows that, from the very beginning, the lab leak theory was the only viable theory.
Hans Mahnke and Jeff Carlson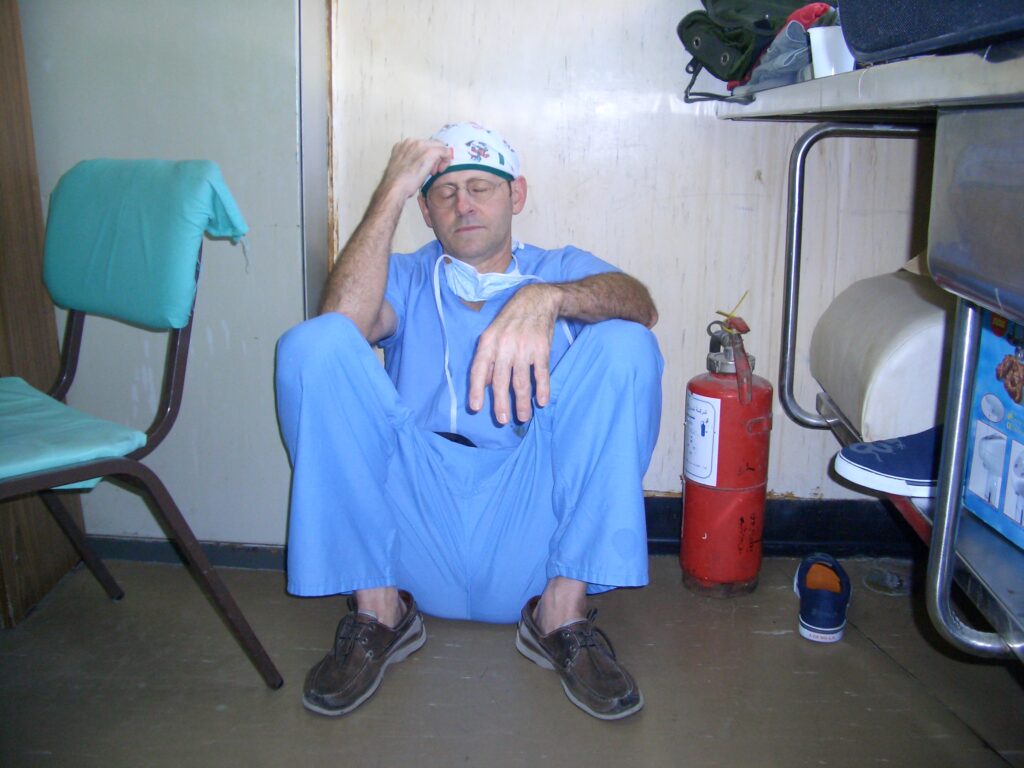 Real fatigue at the end of a long day of surgery in the West Bank in 2005.
If you are like me, you are tired of hearing about Covid. I get it, truly I do. I wish we could go back to before the pandemic when all we had to deal with was Trump derangement, hyper-partisan politics, impeachment hoaxes, systemic racism in America, and impending climate doom. Happy days for sure.
Unfortunately, we can't just forget Covid and shouldn't. Why? We owe it to the millions who died directly from the virus and to the even more millions who died indirectly from the catastrophic mismanagement of Covid by our public health authorities. We owe it to children and young adults who may never make up the loss in education from school closures that went on long after science showed they were unnecessary and harmful. We owe it to those who lost jobs and businesses that some of them had spent a lifetime building. We owe it to all who suffered in some way and need to hold to account those who were responsible in some way for the devastation of our country and the world by their actions and inactions.
Despite the seemingly back-to-normal appearance of life around us, we are still dealing with Covid related issues and probably will for the next generation. A major health system still has social distancing signs and floor stickers telling patients where to stand. Signs in the lobby request those who are unvaccinated to wear masks despite the fact that science, real science, shows these measures to be essentially worthless.