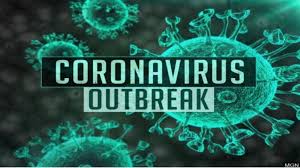 "This is the way the world end. No with a bang, but a whimper" T.S. Eliot
This should terrify everyone and prompt an avalanche of letters to our elected representatives to stop the insanity:
Boston University has announced in a pre-print publication, that has not yet been peer-reviewed, that its researchers combined the genetic material from the original SARS-CoV-2 virus that causes Covid with that from an Omicron variant. The resulting chimeric virus is thousands of times more infectious than the original and has a mortality rate of 80% in mice genetically engineered to mimic human response to viruses. Why are we doing this after an almost certainly laboratory-engineered viral pandemic that has killed an estimated 18 million people worldwide? Do these scientists have a death wish? Are they clueless? Are they completely morally bankrupt? Do they really have such hubris that they believe they are immune to the possibility of a laboratory containment failure such almost certainly occurred in Wuhan?
It is frightening that the National Institutes of Health was in the dark about this and is now investigating whether it should have been informed about this very incredibly dangerous research. The Boston University scientists, in response have essentially said, "F—k off", albeit a bit more professionally, claiming they have no obligation to seek approval or inform anyone including the NIH, further claiming they took no NIH money for this research.