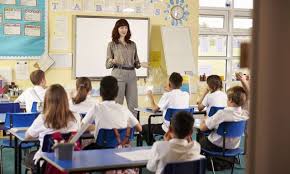 In the ongoing, seemingly never-ending crisis due to the Wuhan virus, SARS-CoV-2, which causes the illness Covid-19, the new battleground has become the issue of opening up the schools in the fall. Social media is rife with heated arguments for and against returning children to school, from elementary to college. In the elementary area, this has become especially contentious because of the critical nature of this period in a child's life, both in obtaining a fundamental base of education on which to build and in developing social skills that will be crucial to their later role as socially competent, functioning adults. On the importance of this there is no real debate.
My children are grown and you could say I don't have a dog in this particular fight, but I do have grandchildren that I love and have a great interest in. For them and their parents, this is an issue of major import.
The question of if and when to open the schools to children 15 years of age and under can be broken up into several component parts.