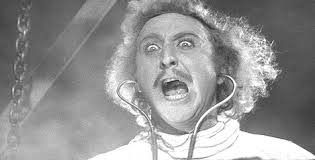 Jay Battacharya, MD is Professor of Medicine at Stanford University where he received his MD and a PhD in Economics. He is a senior Fellow of the Hoover Institute at Stanford. He has published peer-reviewed papers on public health policy since long before Covid. Dr. Battacharya carried out the first population serologic studies of Covid to determine its penetration in the community. The results of this, which were available as early as April 2020, showed that the virus would not be, could not be, stopped by lockdowns, a conclusion that the next few years confirmed unequivocally.
Martin Kulldorff, PhD is a biostatistician, epidemiologist, and Professor in the Department of Medicine at Harvard Medical School. He is a member of the FDA's Drug Safety and Risk Management Advisory Committee, and a former member of the CDC's Vaccine Safety Subgoup of the Advisory Committee on Immunization Practices. He developed the software used by the FDA and CDC to monitor drug and vaccine safety.
Sunetra Gupta, PhD is an epidemiologist in the Department of Zoology at Oxford University and heads a team of infectious disease epidemiologists. She has published multiple papers on the transmission of infectious diseases and is on the Scientific Advisory Board of Collateral Global, an organization that studies the global impact of Covid-19 restrictions.