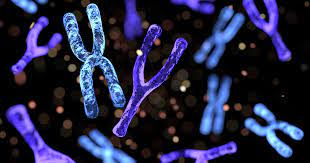 Kansas recently became the first state in the US to pass a bill that defines gender as the biological sex at birth. That this was necessary and, in any way controversial, speaks to the lunacy of the times in which we live. It would be one thing if the push to redefine the sexes only came from fringe ideologues with an agenda to radically disrupt traditional mores and established norms, including one of the most basic and universally accepted, which goes back to the dawn of man: the reality of two biological sexes- male and female.
It is entirely another thing when physicians begin to question biological reality to advance a narrative that has nothing to do with science and everything to do with ideology. In this case, it is the relatively recent movement to abolish sex and gender as anything other than social constructs that are fluid and infinitely variable. This has given us an ever expanding number of genders, including the best one, which is non-gendered (does anyone have a clue what that means, including the people who claim this?). Basically, you are whatever you say you are, or feel you are, or think you are. Emotion rules the day. Your gender can change as often as you wish and, what's more, everyone around you is required to accept and approve of whatever gender you are at any particular moment. No dissent is allowed unless you want to be labeled a "hater", "transphobe", or other pejorative.
Beth Oller, MD is a family physician in Kansas who testified against this bill. Dr. Oller's objection to this bill boils down to two provable falsehoods. One is alleged agreement among doctors about the inability to define what a woman is. The other is the frequency with which individuals are born where sex assignment is not absolutely clear.
She claims that there is some general consensus on the part of doctors regarding definitions of biological sex or, should I say, lack thereof. "For decades scientists and physicians have agreed that there is no sufficient way to define what makes someone a woman, and that there is a myriad of variation. No true physician or scientist would claim to be able to distill the intricacies of this into a simple binary." I love how, to be true, you have to accept her premise. This is typical progressive wokeism in medicine. Either believe as I do or you are delegitimized and have no place in the discussion.